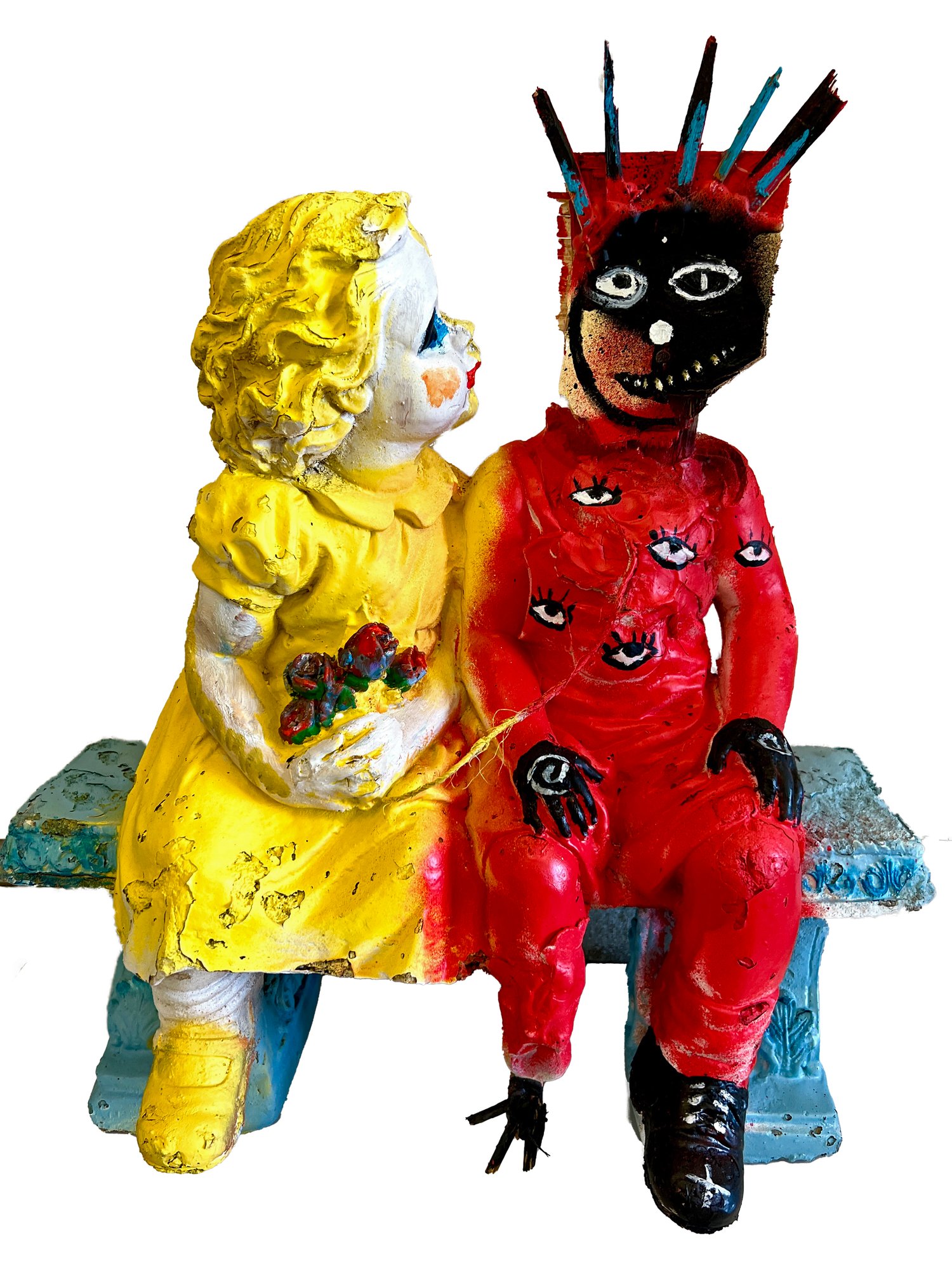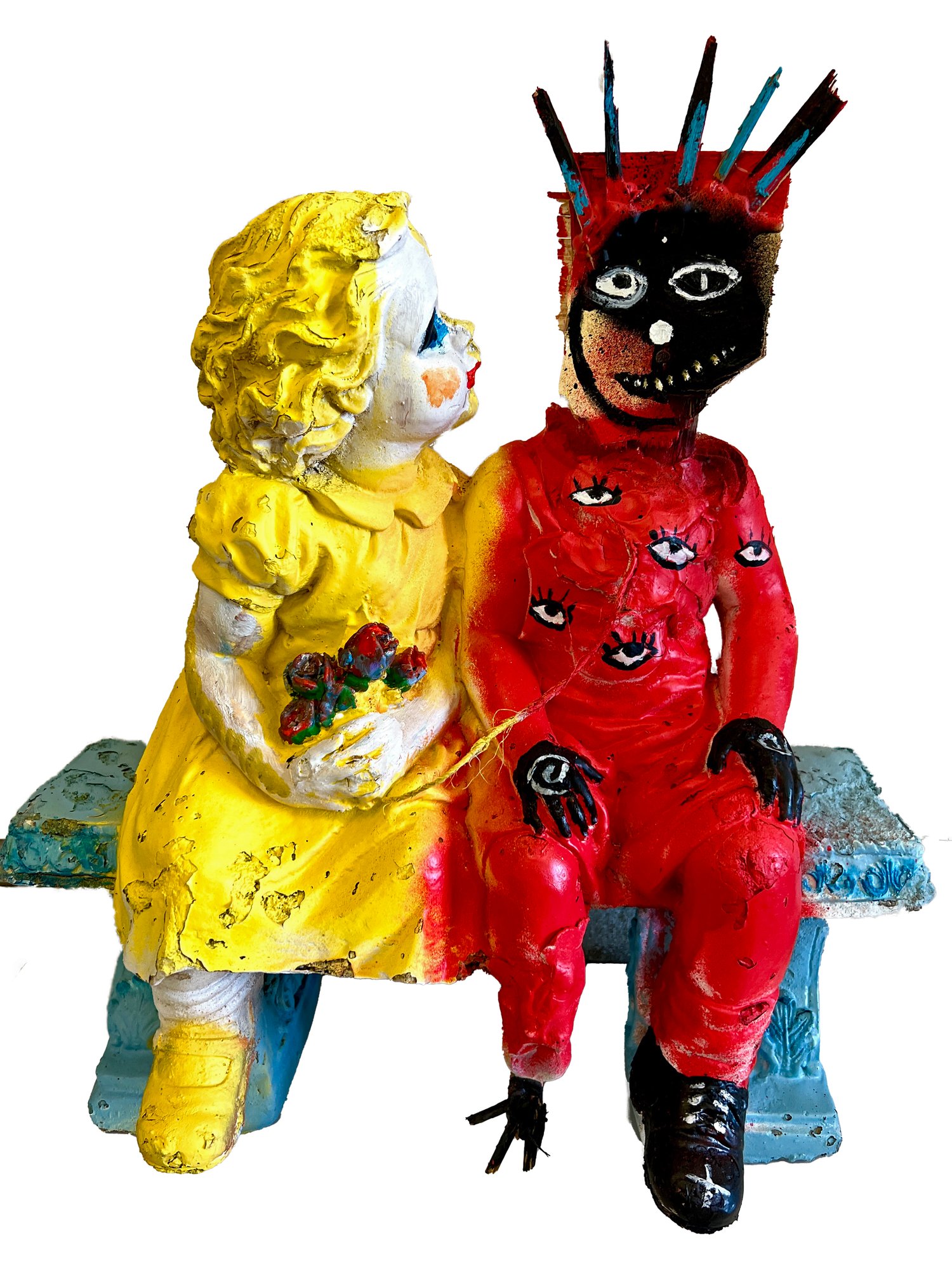 Why Don't You Love Me?
$1,001.88
This piece of art CAN NOT be SHIPPED. Buyer must pick up the art here in Santa Fe New Mexico
Why Don't You Love Me? Many people may have had this feeling! Artist frequently wonder why people don't love their work as it may feel like a personal rejection. Fortunately it's a reflection on the artist uniqueness that limits his appeal to just a few people.
This sculpture is about 24 x 24 and heavy. It was done with an old piece of broken ceramic I found at a Mexican trinket store creating an opportunity for me to give a unique twist to what was once a pedestrian piece of yard art.